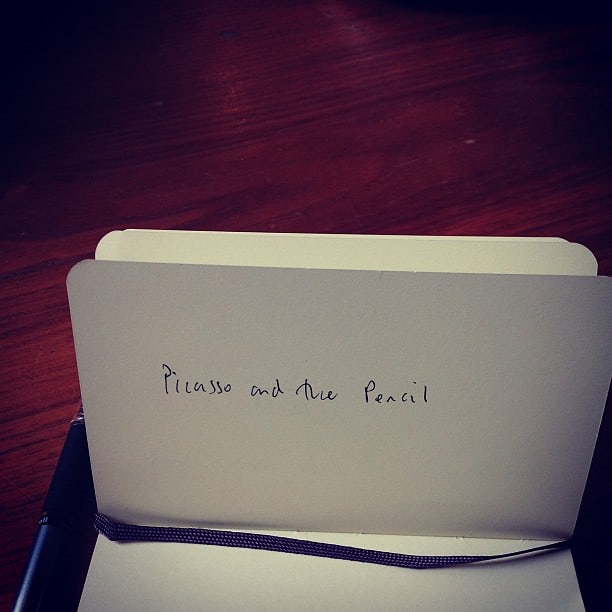 I love artists' sketchbooks.
The quick explosion of an idea.
Captured on a page.
Psst! Mike here -
Did you know over 640 guitar players are enrolled at Electric Campfire and are making a HUGE difference to their playing with 1-2-1 private coaching with Mike as well as our step-by-step video courses, guest expert lessons and group challenges.
If you're serious about taking your playing to the next level, and also want to have fun with a bunch of people doing the same (the community is fantastic and great fun to practice with)! you can sign up right now for a full 14-day trial.
I know you're going to LOVE what we have for you here, so come on, what are you waiting for?