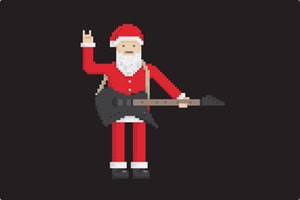 Here are my personal recommendations for instruction books that I've found very useful. These are the ones (out of the hundreds I've used) that I seem to come back to and have gotten most use out of.
I've added commentary on why I find the book useful, and how it might be useful for you.
So, in no particular order…
Standing in the Shadows of Motown – Dr. Lick

A book of James Jamerson's bass lines. I unwittingly taught myself to read bass clef from studying this book. I'm so into the way Jamerson plays: the groove, syncopation and melodic content of his playing are one of a kind. Check out his playing on Marvin Gaye's What's Going On? It's a masterclass in bass playing.
Guitar Secrets – Joe Satriani

When I first started playing I was really into Steve Vai and Joe. They both have loads of interesting ideas for getting away from the usual stuff.
Exploring Jazz Guitar – Jim Hall

Lots of great ideas from Jim Hall. He analyses some of his approaches to playing and composition. Especially like the tune Cross Court and his dissection of it. Good things on phrasing with other instruments, rhythm guitar and the magic of music. Inspiring stuff.
An Introduction To Sight-Singing – A. Forbes Milne

This is a really well laid-out book. It's short and the exercises are condensed. Starting with a 5th, you sight-sing the intervals in a few keys so you get used to seeing the intervals as they occur in those keys. Thinking in keys is a fundamental skill that many guitarists miss because of the way we usually learn by patterns/shapes. Don't overlook this! (and check out book 2 also)
Music Notation – Mark McGrain

A great book on how to notate music well. Your music will look really nice after you've read this. I really love seeing hand-written music as there's so much personality that comes through in a beautifully notated score.
An Improviser's OS – Wayne Krantz

I love all things Wayne Krantz. The first part of the book is a big list of permutations of note grouping possibilities from 1 to 12 notes. The rest of the book is how Krantz uses this material to practise. It's full of good stuff.
Metamorphosis – Sam Most

Reams of stuff in here, great to practice reading with. There's a bit at the back that's sort of a 'basic stuff you should totally know backwards' thing. Scales and what not.
British Fingerpicking Guitar – Stefan Grossman

Transcriptions and interviews with three of my favourite guitarists: John Renbourn, Bert Jansch and Davey Graham. I'm always playing Renbourn's 'The Hermit', a brilliant drop D tune. All three players have incredible touch on the instrument, and in totally different ways. Renbourne is very deep and precise, Jansch and Graham are really physical.
Creative Rhythmic Concepts For Jazz Improvisation – Ronan Guilfoyle

Great book on different rhythmic ideas.
Chord Chemistry – Ted Greene

Some good stuff here. Best thing I ever did with chords was to write my own little chord book. There's plenty of fantastic Ted Greene stuff on the net. Amazing chap.
So, there you go!
If you've enjoyed this list, please feel free to share any other recommendations. Just add a comment below. I'd love to hear your choices. I'm always up for getting lost in book world…