Here are some resources, tools, apps, gear, things I use that help me with making music, practising, running my websites, running an online business, writing, productivity, workflow, and so on. Maybe some of it will be of use to you. Some of it is hyper nerdy, don't get me started on keyboard shortcuts…
MUSIC RESOURCES
Guitars

Gibson 335
Fender Telecaster
Larivee Parlor
Heritage 575
Ovation 1624 Nylon Acoustic
Fender Jazz Bass

Amps
Bits & Bobs
Effects

Archer Overdrive
T-rex Replica Delay
TC Electronics Polytune
Z-Vex Box of Rock
Lehle Volume Pedal
Timeline Delay
MAC RESOURCES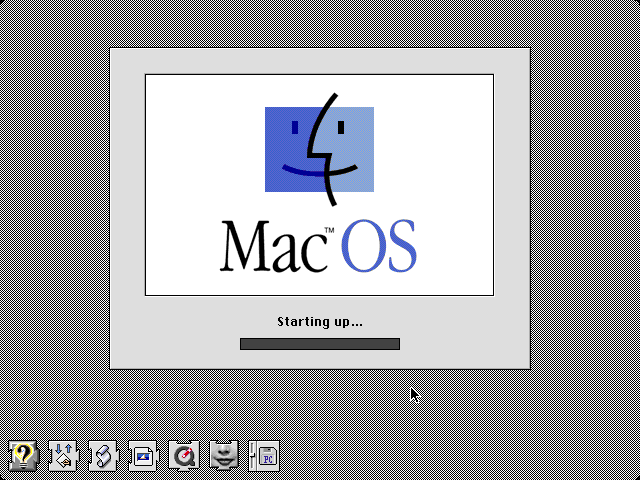 I spend a LOT of time at the machine, making music, writing, running the site, etc., etc. So I do my best to make it work as best as I can. Here's some of the stuff that helps:
Nice people – There are a ton of people (*cough* – MASSIVE nerds) who have done all the heavy lifting re productivity, effective workflows and so on, so I encourage you to check them all out.
Transcribe! – I've used this for around 10 years. I use it every time I want to transcribe something. There are some more geeky features that enable you to drill down into figuring out EXACTLY what's going on in a performance. Some people say it's cheating using this stuff, but I say, like, whatever….
Elmedia Player Pro – I use this for grabbing YouTube videos so I can then put them into Transcribe and get nerdy over the detail, fingerings, phrasings, etc. Are you having fun yet???
SmarterQueue – This makes publishing content on social media easier. It works like this: say you've created tons of lessons and you want to keep sharing them every so often. Instead of remembering to go get that lesson and then re share it to Facebook, etc, you just tell the app to re-share it whenever you want, every 3 or 4 months for example. (This link gives you a double-length free trial, too!)
GSuite – I use this for files, spreadsheets, email addresses, etc. I'm a little bit addicted to making spreadsheets for all kinds of dumb stuff: the serial numbers of all my gear, accounts, habit tracking, tunes to learn, etc. Asana has a great integration with Google, too, so, er, that's nice…
Screenflow – If ever I'm recording something for the site where I need to record my computer screen, plus maybe me, I use this piece of software. They've just updated it too and it looks mighty purdy.
Alfred – This is an absolute 'must have' on my machine. All it does is launch stuff from the keyboard. You click 'command – space' and that opens Alfred; from there you type what you want to open/do and it starts guessing what you want to do. It gets smarter too, so say I want to launch BusyCal, I click 'command – space – B' and it'll first guess I want to open that because that's what I'm usually looking for if I type 'B'. So that means I can throw all apps in the app folder, nothing in the dock or desktop, couple of keystrokes and away you go! But the real power is in the workflows that you can create, eg., opening several webpages in one go, running search queries on specific sites like say I wanted to search the Andertons Guitar Shop website for a Ditto Looper – I type 'command, space', type 'andertons' [actually only needs 'an' because it guesses that you mean 'andertons', hit 'enter', then type 'ditto', hit 'enter', and that opens up the search – it takes 5 seconds. So, for any workflow I regularly do, I make a shortcut for. Another good one I use a ton is whatever transcription I'm working on I have a shortcut that opens the Sibelius file, plus the Mp3 pre-loaded in Transcribe! Takes literally 2 seconds to launch. That workflow is all about removing barriers to do the work. Anyway, Alfred – it's super super super useful.
TextExpander – Again, this is a total 'must have' for me. It enables me to create snippets of text. For example, I have one for my address where I type ';8' and that expands into my address, with directions, a link to a map, where to park, etc. 

Massive

time saver if you find yourself typing the same stuff again and again. I have hundreds of snippets. E.g, say I'm inputting gigs for my calendar and I'm playing somewhere with my band. I type 'qmo' and that expands to 'Mike Outram |' with the cursor ready to input details for the gig. Then I hit, say, 'vpe' and that expands to 'Pizza Express, Dean St, London, Tel:…' etc. I have auto spell corrects for commonly misspelt words, snippets that add accents, umlauts, etc., to foreign words. HUGE time saver.
Gmail

– another no-brainer thing. Just get it, hit 'shift-?', learn a couple of the shortcuts and you'll be BLASTING through your email. It's genius. I mean, come on, here's a company that will crawl over broken glass to get your personal information. How are they going to make sure they get it? By making the best thing in the world for inputting all your personal info ;) They already own you. Give in.
BusyCal – Great calendar app. It's a classic thing for a freelancer to never stop working, so in the interests of sanity, I try to schedule as much as I can. And you can publish calendars, which is great for coordinating stuff with partners, etc.
Dropbox – Everyone has this already, I guess. But if you don't, it's invaluable for sharing stuff like rehearsal charts, Mp3s, demos, etc.
Audio Hijack – Great for grabbing audio from any source on your computer. I use this a lot.
1Password – Great password manager that I use to remember all the login deets for everything, and it creates and remembers 50-string random generated passwords.
Sibelius – I've been using Sibelius since version 1. I use it to present most of the notation on this site, making transcriptions for teaching, my music, etc. It's a completely pro level bit of software, so if you're not using it all the time then you don't really need it. Sometimes I prefer to write stuff out by hand, though, especially Lead Sheets. Sibelius isn't that great at doing that. A great free alternative is MuseScore which has a cool feature where you can publish a bit of music and share it, plus it can play it back with some sounds too. Pretty nifty.
Logic Pro – This is what I use to record music. Again, it's a Pro piece of software, so unless you're recording a lot you just don't need it. There are plenty of cheaper versions of this kind of thing where you can get a great result. [Check out Reaper, for example] Also, bear in mind that you'll NEED to be using it tons just to understand how to use it. There's a LOT you can do with it.
Sublime Text – I use this when I need to edit code because it has syntax highlighting (pretty colours) so reading the code/debugging is way easier. Plus if you let it know what type of file it's looking at, e.g., php, css, html, etc, then it'll help you out a bit. It's also super useful for editing text too.
Focus – I use this when I just want to write and nothing else. It basically whitelists my writing app and blocks all other apps and the internet. So the ONLY thing I can do on my computer is write in that one app. I have it set for 3 hrs. Once I hit the button the computer is locked on that one app for 3 hrs. End of.
Hazel – Hazel watches whatever folders you tell it to, and automatically organizes your files according to the rules you create. Works great with the scanner I use, so after I scan something it gets automatically filed away into the right folder without me having to do anything. Seriously, I just sip Mai Tais all day…
Asana – Project (and personal) management tool. This is a great tool for managing projects, learning, repeating tasks etc. I've been using this for a while now and it's proving to be super useful. Definitely recommend this. It took me a couple of goes to get into using it as when you start using it it can easily get out of control, but, top man, Matt Giovanisci wrote a great introductory course on Asana that I used to get started and now it kind of runs my life.
Chrome Browser extensions (I use the chrome browser – that's obvious really)
 WEBSITE RESOURCES
Here's some of the stuff I run my websites with.
WordPress – WordPress is one of the greatest things on the Internet. Currently, around 34% of ALL websites run on WordPress. It's free and incredibly well supported. I use WordPress on all of my sites.
Memberpress – This is the software that I use to make the membership side of this site.
Dreamhost – This was the hosting I started out on. Actually, it was the first hosting I tried that was great. Before that I started on AOL hosting, then Xcalibre, then GoDaddy, HeartInternet and then Dreamhost. Their hosting is nice and easy to use with 1-click WordPress installs & great customer support so I'd recommend it for basic hosting, and I still use it for several smaller sites I run (for the past 10 years) (and there's a great link here where they give you $50 for getting some basic hosting). For this site, I've been trying out different hosting lately as the site needed way more resources. Tried WP Engine which was great although their caching doesn't work with membership sites, but they've got a staging site feature which is awesome. Now I'm using a VPS with LiquidWeb which is brilliant, but costs a lot. Are you really reading this?… Surely you should be practising ;)
ActiveCampaign – This is what I use for my email list and newsletter. It's a super powerful email service provider. If you just need to send the occasional kind of 'here are my gigs/what's going on' type e-mails then I'd just use MailChimp which is free for the first 2000 subscribers. But if you need autoresponders with tagging, segmentation, plus neato integrations with tons of other software then check this out, it's splendid.
Thrive Themes

– I use this suite of plugins for making landing pages, opt-ins to join my newsletter, etc. They come out with new stuff all the time so it's great. Plus the guy that runs is it, Shane Melaugh, is a stellar chap.
Google Analytics – Google's free analytics tool that's A LOT OF FUN. Like, me and my friend, we have parties where we check our analytics stats and put melodies to them. No kiddin…
Filezilla – free FTP client. As they say, 'The FileZilla Client not only supports FTP, but also FTP over TLS (FTPS) and SFTP'. Whoa! Let the party begin…
Vimeo – I use Vimeo to host all the video on the membership side of the site (over 500 videos right now). It's totally reliable and does everything I need. Really top notch service! (my link here gets you a 25% discount)
 iOS RESOURCES
In the past couple of years I've definitely removed/hidden many of the tools I use from my phone. On my homescreen I just use really basic stuff – Calendar, Chrome browser, Gmail, Asana, Messages, Voice Memos. I have a bunch of other stuff but I hide most of it in folders so as not to get massively distracted. Here's the other stuff I use:
Cleartune Tuner – Chromatic tuner. Amazing all the things you can do on your phone now, isn't it? A tuner, recorder, diary, metronome, etc.
London's Best Coffee – Oh my word do I like coffee. YES SIR, I do. And if you find yourself in some unfamiliar part of London and are needing a top notch brew, this app will set you right.
Time Guru Metronome – Great metronome app. Actually, the only thing I want in a metronome, apart from it keeping time, is that the click is woody, precise, and quite loud. I hate beeps. The best sound I've heard from an app is Justin Sandercoe's app on android, but the iPhone version doesn't use the same set of sounds, or it doesn't have the same oomph as on the android. Anyhow, if you're on Android, get that one! This one is pretty posh though – you can set it to different time signatures and have it drop out if you want, plus it's made by Avi Bortnik who plays with John Scofield in that band that was good. And I like them.
1Password – iOS version of this splendid password manager.
forScore – Fantastic app for scores on an iPad. You can scan in some music and then hyperlink things like codas etc, plus the backlight of the machine means you don't need any other stage light to see the music. There's also an iPhone version for those times when you've forgotten your music, but nobody ever does this…. er…
Kindle & Audiobooks – I enjoy listening to audiobooks, but only if they're read by the author.
The Times – Huzzah! I don't read the news at all, but I just have this for the deadly killer sudoku and the crossword. Got to have something to do on the Tube.
Ear Sharpener – Nice little ear training app that's like a demented game. To get to the next level there is no fluffy "aww, did you work on your ear twaining and now you know a 5th? Well Done You, you're the BEST – move on to the next level, just 'cos you're AWESOME!!!" – No, it's not like that at all – it's "you have 1 second to name the pitch, and you have to get 20 right in a row, or you go to the back of the queue and start all over again you complete toothless foot-licking halfwit" (It's quite demoralising when you have friends who can actually work out what note is not in an 11 note cluster in under 1 second. Anyhow have fun with it :)
ONLINE BUSINESS RESOURCES
I've been running this site for a while now and am always learning about how to do business online better. I've taken a bunch of courses and here are the best ones I've used.
Fizzle – The guys over a Fizzle have been super helpful in helping me clarifying & refine what then hell I need to do in order to make this business work. There are a LOT of moving parts, and it can be kind of overwhelming to try to figure it out alone. In Fizzle there are tons of courses, and resources to help you.
Membership Academy – This is a membership site about membership sites! If you're thinking about running a membership site then Mike & Callie can show you exactly what to do. And they're unbelievably helpful and expert and all round good eggs.
RANDOM
Fujitsu ScanSnap iX500 – Until I got this I hadn't thrown away ANYTHING ever. I had comics, school books, reams and reams of music for bands, reviews, cards, etc., etc – all the stuff that builds up over years. Stuff you keep for no good reason. Nostalgia, maybe. Anyhow, this is a document scanner that ate up all the paper in my life in a day, ultra fast, both sides in one go, 50 sheets in about a minute. And any text goes through this automagic thing called Optical Character Recognition, which means I can search for, say, how much my phone bill was in August 1997 :)
Aeropress – I like coffee, and this is a nice way to do that. I've tried those pod machines but wasn't really into it. This is a different vibe to a French Press. Cleaner. No crema. It's a winner. Fueller of much practice!
My 2nd favourite drink – probably a good thing that nobody seems to stock this. It's everywhere in Italy though. Must be like a national drink.
And I do enjoy a good book.
###
Ok, those are some of the resources that help me. I use all this stuff a LOT. Hope you find something useful there that makes your life easier. If you want to ask me anything about anything from that lot, feel free.
PS: Some of these links are affiliate links which means that if you make a purchase then LOOK OUT – I'm booking my goddamn helicopter outta here – I'm gone. Bahamas bound, tequila life for me. Kids? Bills? You and your problems?… A distant memory, pal…
But really, thanks.
Mike