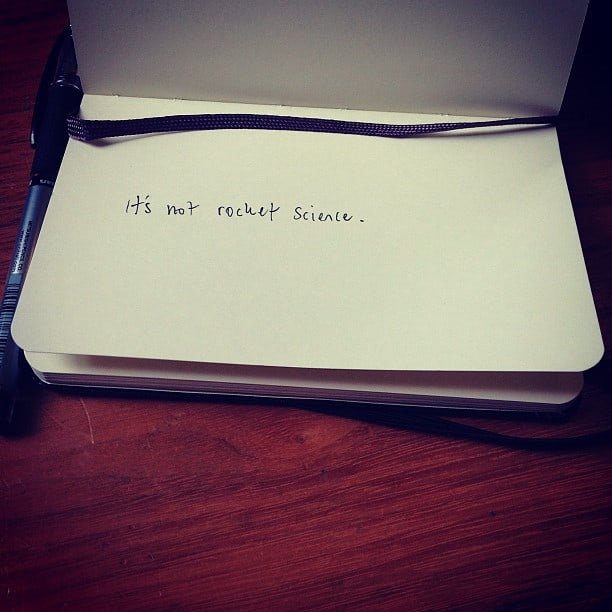 There are schools of thought that use smatterings of Eastern philosophy, diagrams of the 7 buckets, blooming flowers, paths, routines, approaches, methods, long term goals, analogies, enhancing your mastery, releasing your inner whatever*
It's this:
You hear something – you like it – figure it out/use it.
Or
You hear something – you don't like it – do something else
It's not Rocket Science.
*I am actually a sucker for releasing your inner whatever type books :)
If you saw one aspect of my library, it's basically all those books.
I figure they're all trying to articulate that which can't be said.
Wittgenstein says it nicely with, 'Whereof one cannot speak, thereof one must be silent.'.
But that's obviously the best bit!
That's the bit where ART resides.
That's the stuff that'll keep you up at night; the stuff you gush over, trying to share a transcendental experience with words.
But anyway, enough about that…
For now, Dear Reader, be happy and contented following this simple thing:
Hear, Like, Do.