I'm a massive fan of Brazilian music.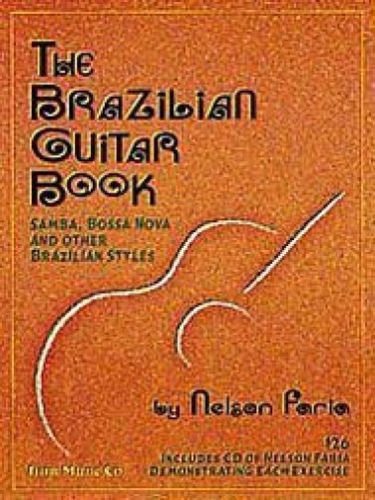 The rhythm, the guitar playing, the melodies, how everything blends together, the lyrics, the feeling…
It's so different to my musical roots of rock and blues. It feels to me like the exact opposite of that stuff, or like the compliment to it. Know what I mean? The yin to the yang :)
Anyhow, if you're looking for an introduction to that world, and to the incredible guitar playing found within it, then you need look no further than "The Brazilian Guitar Book" by Nelson Faria. It's fantastic!
It's just the perfect gateway to that world. Like having a little tour guide covering Samba, Bossa Nova, Choro, Frevo & Baião with tons of examples sourced directly from the recordings – all played brilliantly by Mr. Faria – along with pointers to all the major figures of the music.
The other day I compiled a Spotify playlist of all the referenced music.
It's a 2 hr 20 min immersion into some beautiful tracks. And it's in the order of the book, so as you go through it you can listen to all the examples. (If you haven't got this book, order it now! It's on my 'must have' books list :)
If you're a subscriber you can get the playlist right here:
Click HERE to get the 

Spotify Playlist for 
The Brazilian Guitar Book
Ok, hope you use this to discover the world of Brazilian music.
It's just the tip of the iceberg!
Mike